Cold Chain Temperature Monitoring
Cold chain temperature monitoring systems are essential in manufacturing, storage, shipping, and distribution of pharmaceuticals, food, chemicals, or other products from source to their final destination. With the ability to monitor any type of product that needs to be maintained in a temperature-controlled environment, these data loggers can provide an unbroken record to your consumer ensuring the freshness and quality of your goods.
View Products
Actionable Alarms
Multi-level alarm LED indicators notifying you when your product is out of the desired temperature range.
Easy Data Download
The built-in USB interface makes connection to a PC for downloading data a snap. Get an immediate PDF temperature report for proof of an unbroken record to your consumer.
Large Logging Capacity
With a large 8,000-point memory capacity (encrypted), the logger is ideal for extended trips.
Single Use
The low-cost "Plug and Play" functionality of these disposable temperature data loggers make them ideal for logistics use.
Out Of The Box Setup
Start monitoring in minutes with this lightweight data logger. Its compact size makes for easy placement and retrieval. Even better, no software needed.
SwiTrace low-cost data loggers can continually monitor your product whether in storage or transit, saving you the hassle of taking manual measurements. With its USB interface, downloading data from a PC is a snap and its temperature accuracy makes it a reliable data logger for your cold chain application.
Need to Speak to a Data Logging Specialist?
SwiTrace
Monitoring Systems
---
SwiTrace Cold Chain data loggers provide an inexpensive, easy to use solution for stand-alone data recording of temperature and/or humidity. Perfect for fixed or in-transit monitoring applications, the built-in USB interface makes the connection to a PC for downloading data a snap. No proprietary readers or software required to operate and no recalibration, servicing or battery replacements are necessary.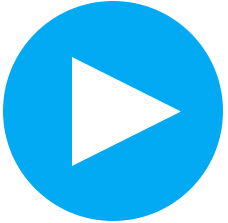 Play Product Videos
Shop Now
TandD
Monitoring Systems
---
TandD Data Loggers are versatile, cost-effective loggers with USB, Ethernet and wireless connectivity for measuring temperature, humidity, voltage, pressure and more. TandD offers compact, waterproof temperature loggers for harsh environments, wireless temperature, humidity, voltage data loggers, temperature and humidity loggers with USB, Bluetooth or Ethernet interfaces, high accuracy temperature recorders, and micro web servers for any application.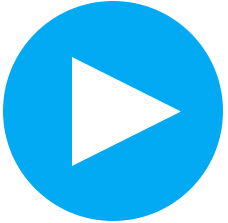 Play Product Videos
Shop Now
White Paper
The 6 Most Important Parts of a Temperature Monitoring System
The 6 Most Important Parts of a Temperature Monitoring System, In the last few years, it's become increasingly common for hospitals, clinics, healthcare, and life science organizations and other business to use an electronic temperature monitoring system to safeguard their products and satisfy regulatory demands. You may know that you need a monitoring system possibly with alarming capabilities but aren't sure how to select the best one to meet your needs. To complicate matters, there are literally dozens of different types of temperature monitoring systems with different features and a wide range of prices.
Read More
Not Sure What You Need?
CAS is here to help! Give us a call at 1-800-956-4437 to speak to a product specialist.
Want even more information? Our free guide, "Choosing the Right Data Logger for Your Application" is available at your fingertips.
DOWNLOAD FREE GUIDE