Server Room Temperature Monitoring
Server room temperature monitoring systems are designed to monitor and record ambient temperature and RH% with a high-accuracy and reliability. With automated alarming and continuous monitoring for humidity, temperature, and closure signals from water sensors you will have a reliable server room monitoring system that can trigger alarms in time to save vital equipment.
View Products
Data Access Anywhere
Recorded data can automatically be uploaded via wireless to the free cloud service "T&D WebStorage Service" where you can access your data anywhere you have a connection.
Smart Communication
With the T&D Thermo mobile app you can make settings changes from and download recorded data directly to your smart device, as well as view graphs and monitor in real time.
Actionable Alarms
Warning alerts via E-mail are available to set recipients to keep your assets protected giving you peace of mind.
Large Logging Capacity
Record up to 8,000 sets of data measurements in two seperate channels. At a interval of 60 minutes you can keep recording for one year before reaching capacity.
Out Of The Box Setup
Start monitoring in minutes with a quick and easy setup with virtually no learning curve.
TandD monitoring systems are available with USB, Ethernet and wireless connectivity in a versatile, cost-effective data logger. Measuring temperature, humidity and more is simple and reliable for monitoring vital equipment in server rooms.
Need to Speak to a Data Logging Specialist?
TandD
Monitoring Systems
---
TandD Data Loggers are versatile, cost-effective loggers with USB, Ethernet and wireless connectivity for measuring temperature, humidity, voltage, pressure and more. TandD offers compact, waterproof temperature loggers for harsh environments, wireless temperature, humidity, voltage data loggers, temperature and humidity loggers with USB, Bluetooth or Ethernet interfaces, high accuracy temperature recorders, and micro web servers for any application.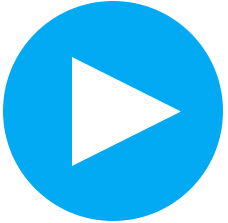 Play Product Videos
Shop Now
Novus
Monitoring Systems
---
Novus data loggers include Modbus I/O modules, wireless communication equipment, temperature controllers and process transmitters. USB, Ethernet, Modbus & cellular options. Portable and wireless data loggers for monitoring and recording analog inputs like temperature, humidity, pressure, and digital, flow pulses or digital open/closed sensor, in most processes, such as industrial, logistics, infrastructure IT, cold chain, among others.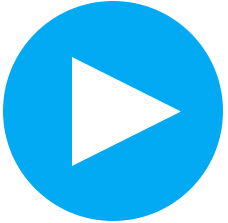 Play Product Videos
Shop Now
White Paper
The 6 Most Important Parts of a Temperature Monitoring System
The 6 Most Important Parts of a Temperature Monitoring System, In the last few years, it's become increasingly common for hospitals, clinics, healthcare, and life science organizations and other business to use an electronic temperature monitoring system to safeguard their products and satisfy regulatory demands. You may know that you need a monitoring system possibly with alarming capabilities but aren't sure how to select the best one to meet your needs. To complicate matters, there are literally dozens of different types of temperature monitoring systems with different features and a wide range of prices.
Read More
Not Sure What You Need? Call 1-800-956-4437 or download our free guide on, "Choosing the Right Data Logger for Your Application".