Real-Time Data Acquisition Systems with precise, deterministic operation for demanding data acquisition and control applications. Suitable for research, testing, manufacturing or product development applications.
View Products
Real-Time Concept
The ADwin CPU runs an optimized Real-Time multi-tasking operating system; only this combination provides exact, predictable process response times.
Smooth Communication
The system works in close cooperation with the Windows-PC. Smooth communication between the two is done via Ethernet or USB.
Additional Functionality
There are a number of options available that provide additional functions such as counters, encoder interfaces, serial and CAN bus interfaces, and SSI interfaces.
Rugged & Compact
With its rugged, compact, metal housing, it can be used flexibly, such as a desktop unit, for panel mounting or as a portable system in combination with a notebook.
Real-Time data acquisition systems provide exact, predictable process response times and reliable measurements
Need to Speak to a Data Logging Specialist?
Adwin
DAQ Systems
---
ADwin data acquisition systems support parallel, individually-controlled, real-time processes while operating independent of the computer's operating system. ADwin is typically used in applications with demanding control, sophisticated real-time processing and deterministic operation.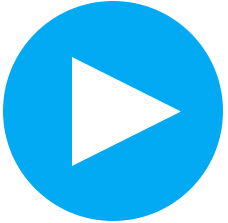 Play Product Videos
Shop Now
White Paper
Data Logger vs DAQ
What is the difference between a Data Logger vs DAQ System? A data logger is a type of data acquisition system, but a data acquisition system is not necessarily a datalogger. There are several key functional differences in how the market understands these two classes of instruments. While the differences between these two types of instruments have been reduced as technology has improved, there remain features that separate them.
Read More
Not Sure What You Need? Call 1-800-956-4437 or download our free guide on, "Choosing the Right Data Logger for Your Application".